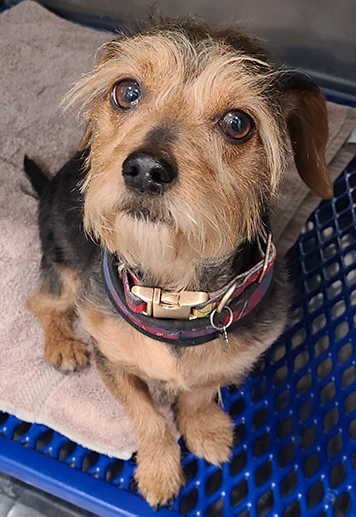 National Veterinary Charitable Care Grant Program
The AVMF National Veterinary Charitable Care Grant Program provides AVMA member veterinary practitioners with a simple and effective way to offer low or no-cost, necessary veterinary services to the animals of clients facing personal hardships
due to COVID-19 or Domestic Violence
. Applicants will be reimbursed in full or in part for the cost of treatment using expense codes contained in the online application form.
For requests related to COVID-19, there is a reimbursement cap of $500. For requests related to domestic violence, no cap is currently in place.
The AVMF program offers a solution that helps ensure that animals get the care they need and avoids forcing families to choose between financial stability and the health of their pets. The program also impacts the positive wellbeing for the veterinary community by allowing AVMA members to continue to provide high quality veterinary medical care, regardless of an owner's ability to pay.
Eligibility Criteria:
Applicant must be a current AVMA member
Request for reimbursement must benefit those experiencing financial hardship:

Due to COVID-19
Due to Domestic Violence

Process
1. Log in
Log in to the online application system using your email and password.
Review the Application Criteria on the Application Dashboard before proceeding with your application.
2. Create
Create your online application, filling in all mandatory fields.
3. Save
Before submission, your application can be saved as a DRAFT until all the required information is completed. As each tab is completed, you will see a

appear in each tab when the application is saved. At any time, you can download and print your application by clicking on the

icon in the Application Summary section.
4. Submit
On completion, submit your Application as FINAL. Download and print a copy of your application for your records by clicking on the

icon in the Application Summary section in the right column. An automated email will be sent, which will confirm that your application has successfully been submitted.