REACH Animal Care Program
Reaching Every Animal with Charitable Healthcare
The Reach Animal Care program (REACH) offers a solution that helps animals get the care they need while promoting the wellbeing of the veterinary community and those we serve.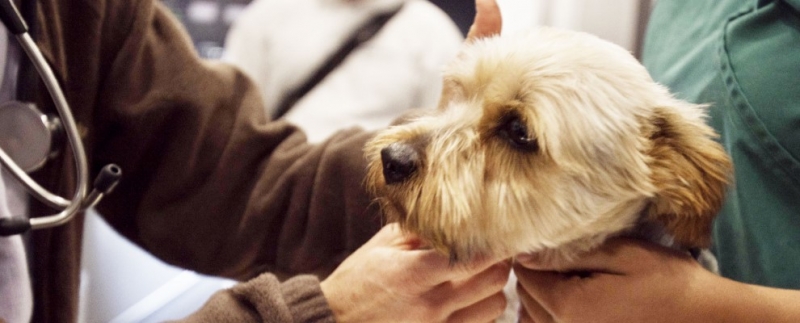 The REACH program provides AVMA members who provide low or no-cost veterinary services with funding for the treatment of illness or conditions requiring immediate care for owners experiencing financial hardship. Grant applicants may be reimbursed in full or in part for the cost of care using expense codes contained in the online application for. AVMA members veterinarians may request up to $500 per case, not to exceed $2,000 per calendar (January through December). Our goal is to allow us to help as many animals and members as possible. For details, see frequently asked questions.
Eligibility Criteria:
To be considered for a REACH grant you must meet these eligibility requirements:
Be a current AVMA member veterinarian - pet owners are not eligible to apply.
Have provided treatment of illness or conditions requiring immediate veterinary medical care to an animal whose owner is experiencing financial hardship.
Pet Owners
Grants are not available to individual pet owners. If you need help with veterinary care, we encourage you to speak with your veterinarian.
Due to the volume of requests we receive from individual pet owners, we are unable to reply to messages from individual pet owners and you will not receive a response.
Exclusions:
Grant requests will not be considered for:
Elective surgery (e.g. spays and neuters)
Routine preventative care
Grant Guidelines:
For more information, read the complete Guidelines and FAQs.
Grants will not be considered for medical care that has not yet been provided and pre-approval is not offered.
Grant applicants may be reimbursed for a total of up to $2,000 per calendar year (January through December). Please note: AVMA members working in the same practice are permitted to combine their individual eligibility to cover more than $2,000.
Grant applications are limited to one request per pet owner (may include multiple patients up to three) per animal owner/client household.
If the grant application guidelines are not met, requests for funding will not be considered.
Submission of a final application is not a guarantee of approval / funding.

Process
1. Log in
Log in to the online application system using your email and password.
Review the Application Criteria on the Application Dashboard before proceeding with your application.
2. Create
Create your online application, filling in all mandatory fields.
3. Save
Before submission, your application can be saved as a DRAFT until all the required information is completed. As each tab is completed, you will see a

appear in each tab when the application is saved. At any time, you can download and print your application by clicking on the

icon in the Application Summary section.
4. Submit
On completion, submit your Application as FINAL. Download and print a copy of your application for your records by clicking on the

icon in the Application Summary section in the right column. An automated email will be sent, which will confirm that your application has successfully been submitted.